Obituary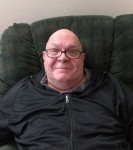 "Buenos Noches Mi Amore"
October 18, 1946
-
February 13, 2018
Born in Durango, Colorado
Resided in

Ogden

,

Utah
Obituary
Bruce Nyal Lee
October 18, 1946 ~ February 13, 2018
"Buenos Noches Mi Amore"
Click here to listen to the funeral recording.


Bruce Nyal Lee passed away on Tuesday, February 13, 2018, surrounded by his sweetheart and children after a long battle with dementia and a short battle with pulmonary embolism. Bruce was born in Durango, Colorado on October 18, 1946 to Nyal Wilden Lee and Olive Lucy Tooley. He was the fourth of seven precious children.

He met his sweetheart, Charlene Louise Cleaveland, in February 1971 at a small branch in Nevada. They were married later that year on June 11, 1971 at the Mesa Arizona Temple. This union was blessed with 3 beautiful children; Michael, Bryan and Alice.

Bruce served in the United States Army from 1966-1968 during the Vietnam War, stationed Stateside. Later he served in the Nevada National Guard and Army Reserves for 14-1/2 years. While serving his government proudly, he earned his Rifle Marksmen Award and National Defense Service Medal. He worked after his military service as a civil servant at the Hawthorne Naval Ammunition Depot and finished his service at Hill Air Force Base.

He was a life long member of The Church of Jesus Christ of Latter-day Saints. He served in many capacities throughout his time on this earth and was always proud to serve anyway he could. He always LOVED to serve others, never asking for anything in return. He did his best to make those around him feel loved and appreciated. Even if he didn't know you; he made you feel welcome. In his later years as the dementia took control before going to the VA home, he would be seen about his neighborhood doing what he could to serve his neighbors whom he loved. He remained a faithful servant of the Lord, enduring right to the end as the Lord, our Savior, has said to do. He taught those around him by his action and his deeds just as the Savior did. He never judged anyone, he simply gave his opinion, and told you that you could take it or leave it for what it was or wasn't. He wasn't offended if you chose to "leave it".

He loved to share stories of his life with others. He enjoyed teasing his daughters-in-law and treated his sweetheart like the Queen she is. Towards the end, she was his angel. He enjoyed telling her, "Buenas Noches Mi Amor", which was the only phrase he knew that was not in his native tongue, and it made us all smile when he said it.

He is survived by his sweetheart and angel, Charlene; his children; Michael (Mandy) Lee, Eden, Idaho, Bryan (Danielle) Lee, Logan, Utah, and Alice (Ryan) Midgley, Pioche, Nevada; siblings; Stuart (Kathy) Lee, Ogden, Utah, LaRae (Ken, deceased) Lusk, Toole, Utah, Douglas Lee, Phoenix, Arizona, Rodney (Barbara) Lee, Glenwood, Utah, and Kara (Steve) Peterson, Fernley, Nevada; 11 grandchildren; 1 great-grandchild; and numerous nieces, nephews, cousins, and amazing friends. He is preceded in death by his parents, Nyal and Olive Lee, sister Brenda, and 1grandson Schaedie.

Funeral services will be held at 11 a.m. on Saturday, February 17, 2018 at the Mt. Lewis 3rd Ward, 435 N. Jackson Ave. Viewings will be held from 6 to 8 p.m. on Friday, February 16th and on February 17th from 9:45 to 10:45 a.m. at the church. Interment will be at Evergreen Memorial Park, 100 Monroe Blvd., Ogden, Utah.

In lieu of flowers, the family has requested that donations be made to https;//alzfdn.org/support-us/donate/ for Alzheimer's and dementia research in hopes of one day finding a cure or at the very least a way to prolong the lives of our loved ones.

The family would like to thank the staff at George E. Wahlen Veterans home, staff at LDS Hospitals Promise Critical Care Unit, and Bristol Hospice for their great and loving care given to Bruce and our family in our time of need. God Bless.

"Dear Bruce, 46-1/2 years was not enough." Love, Charlene.
Photos
" href="https://fnetobits.s3.amazonaws.com/galleries/myers-mortuary/1781812/1138944074.jpg?_=180216192407" id="first-thumb-photo" >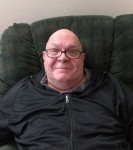 Services
Visitation
Mt. Lewis 3rd Ward
435 North Jackson Avenue
Ogden
,
Utah
84404
Service
Mt. Lewis 3rd Ward
435 North Jackson Avenue
Ogden
,
Utah
84404
Burial
Myers Evergreen Memorial Park
100 Monroe Blvd.
Ogden
,
UT
US
84404