Obituary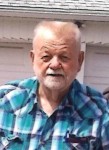 October 17, 1935
-
May 14, 2018
Born in Ogden, Utah
Resided in

Ogden

,

Utah
Obituary
Alan Talmadge Lynch was born in the Thomas D. Dee Hospital on October 17, 1935. He was the son of Thomas and Dovie Ollie Lee Nix Lynch. Alan was quite the guy, to say the least! He was that guy once you met him you never forgot. He was proud of his accomplishments and lived an adventurous life. He was a great story teller. He had his favorites, if you spent any time with him you would have heard his top 5. As a child he suffered with Rheumatic fever and gave all the credit for becoming a healthy adult to his mom. He loved his parents and had a special bond with both of them. His siblings were David, Bernice, Steven and Arlin.

He was proud that he graduated from Ben Lomond High School and loved knowing that his uncles did all the brick work on the school and various buildings in the area, including his home. Alan had many different jobs growing up. He was a paper boy, a Browns ice cream delivery man, a waiter, and an x-ray technician. He was proud of his service in the military. His duties were to guard the heavy machinery equipment. He served in the Navy and Army and shared many stories of his time in Korea. While serving, he was gassed and lost his sense of smell. He retired as an inspector for the Bureau of Reclamations and an VA/FHA inspector. He had dealt with a few aliments throughout his life but, was proud he still had his teeth and eye sight.

After the war, he married Jenny Angerer. They had 6 children together: Janice, Nancy, Lynda, Jim, Will and Charlie. He had a special bond with his grandsons: Dayton James and Adam.

He loved all his family and hoped that they all knew that. He later married Mary White and added 3 other children to his life: Mart, Donna and Sam. He had 10 grandchildren and 5 great-grandchildren. Other special people in his life were Fred, Nancy, Kristan and Brent. The most important part of his day was having his favorite breakfast, going to the Golden Hours Senior Center for lunch to spend time with his friends there, and most importantly watching Judge Judy and Frasier! He was dedicated to his Wednesday VA meeting and I know, he will be missed there. He loved riding his bike. Two weeks ago, he rode 3 miles to the center and back. This picture was taken that day. He enjoyed eating out at the Stagecoach, working on projects and spending time with his wife, Jenna, Sam and Miles their dogs.

He dealt with diabetes and prostate cancer, but was happy and full of vim and vinegar. Unfortunately, his liver and kidneys could no longer do their job and after attempts to correct the issues he chose to have all life support removed. He turned to lay on his favorite side he slept on, held Jenna's hand and 20 minutes later, on May 14th at 3:10 a.m., he left this world peacefully. Alan's eyes were donated to the Eye Institute and will help several others in the future, Alan's wishes are to have no service and to have his remains placed in the Monk Mortuary in Ward, Arkansas, next to Mary.

So, when you see the color red, root beer, the number 3, Lowes, and a crazy driver on the road, please take a minute to think about Alan.

Arrangements entrusted to Myers Mortuary of Ogden.
Services
Funeral Home
Myers Mortuary of Ogden
845 Washington Blvd.
Ogden
,
UT
US
84404