Obituary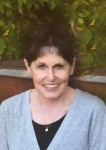 Linda
Baldwin Cooper
Pitcher
November 14, 1944
-
October 6, 2018
Born in Wellsville, Utah
Resided in

Marriott-Slaterville

,

Utah
Obituary
Linda Baldwin Cooper Pitcher
November 14, 1944 - October 6, 2018
Click here to listen to funeral recordings: Linda Baldwin Cooper Pitcher 11/14/1944 10/06/2018 01/08/2019 Get Embed Code


Our loving Wife, Mother, and Grandmother Linda Baldwin Cooper Pitcher passed away in her home during the early morning on Saturday, October 6, 2018, in Marriott-Slaterville, Utah. By her side, her loving and caring husband of 50 years, Maurice.
Linda was born in Wellsville, Utah on November 14, 1944 to Merrill Green and Mary Poppelton Baldwin Cooper. She was the second of four children.
In 1963 Linda graduated from South Cache High School. She then pursued her dream to become an elementary teacher by attending Utah State University. She graduated in 1967 with a Bachelor of Science in Elementary Education.
On March 8, 1968, Linda married Maurice Reeder Pitcher of Smithfield in the Logan L.D.S Temple. Moving to Ogden, Linda began working for the Davis County School District. Where for 34 years, she was able to teach, love, and contribute to the lives of the many children that passed through her classroom. She enjoyed teaching and building relationships with the children, parents, and faculty. She was a wonderful teacher that impacted so many lives. After retirement, she returned to the same school to be the librarian for Four years. It brought her great joy to see and interact again with the children and staff.
Linda was a valiant member of The Church of Jesus Christ of Latter-day Saints. Where she served faithfully in many capacities with the Primary, Young Women, Relief-Society, and Library. She loved the gospel and the joy that it brought to her and her family.
Linda's greatest joy and love was that of her family. She loved and enjoyed spending time together. Especially with her grandchildren. Often taking them on shopping ventures for new clothes. Teaching them the importance of dressing well and finding pride in themselves. She loved to shop and found great joy in giving to others. She loved the annual 4th of July family trips to Jackson Hole, Wyoming. Spending family time together, being surrounded by her children, their spouses and grandchildren. Watching the parade, shopping, riding bikes, hiking, and attending plays. She loved all of the holidays. Always decorating for each occasion. And finding another reason to shop and give gifts to her family and friends. Linda and Maurice found great joy in attending Weber State and Utah State Basketball games. Together they enjoyed traveling and attending many NCAA Basketball playoffs and finals. Then bringing home souvenir shirts for their grandchildren.
Linda had severe health issues that carried over the past eight years. She was a fighter. She kept her pain and suffering within. Never complaining nor looking for sympathy. As that would only bring grief and concerns to others. Maurice provided constant and endless love, care, and comfort to Linda, the love of his life.
Linda is survived by her loving husband Maurice Reeder Pitcher; Her children: MeLisa Pitcher (Dennis) Nielsen, Marriott-Slaterville, Utah; J. Mark (Nicole) Pitcher, Ogden, Utah; Mary Ann Pitcher (Shane) Hufstetler, Kimberly, Idaho; 8 grand-children; 2 great grand-children; Sister: Dorothy Taylor; Brothers: Wayne (Helen) Cooper; Paul (Terri) Cooper. She was preceded in death by her parents; and her grandson, Matthew Steven Nielsen.
Special thanks to Linda's faithful Home Teachers, Bishop Bob Rowley and Zach Spencer. Who always brought love, joy, and friendship. To the caring physicians and IHC Hospice. And to Allison Norris Nielsen, who provided loving care and friendship.
Funeral services will be held on Wednesday, October 10, 2018, at 10:00 a.m. at the Mill Creek Ward Chapel 250 North 1500 West Marriott-Slaterville. Friends may visit family on Tuesday, October 9, 2018, from 6 to 8 p.m. at the church and prior to the services on Wednesday, from 9:00 to 9:45 a.m. Interment, Wellsville City Cemetery.
In lieu of flowers, the family suggests donations be made to Primary Children's Hospital at www.give-internationalfoundationorg/Primary-childrens-hospital or to the Make-a-Wish Foundation at www.wish.org
Arrangements entrusted to Myers Ogden Mortuary.
Services
Visitation
Mill Creek Ward Chapel
250 North 1500 West
Marriott-Slaterville
,
Utah
84404
Service
Mill Creek Ward Chapel
250 North 1500 West
Marriott-Slaterville
,
Utah
84404
Burial
Wellsville Cemetery
400 North 200 East
Wellsville
,
Utah
84339