Obituary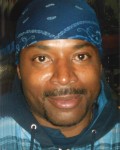 May 8, 1968
-
March 28, 2019
Born in Ogden, Utah
Resided in

Fairfield

,

California
Obituary
Anthony Holston Sr.
Click here to listen to funeral:

Anthony Holston Sr. has parted this life for heaven. Anthony, known to his family as "Tony" was born to Bernadean and Thomas Holston on May 8, 1968 in Ogden, Utah. He was the youngest of three children. At age 50, Tony was suddenly and unexpectedly stricken ill and called home to glory on March 28, 2019. Glory to God, Tony was blessed with four children and four grandchildren. He was so proud of his children.

Anthony grew up in a loving home in Los Angeles. He left each of us with many good memories. Tony completed his formal education in California in the Los Angles Unified School district (6th Avenue Elementary, Mt. Vernon Jr. High School and Dorsey High School). In school is where met his high school sweetheart, Shauna Johnson. Together in 1987, Tony and Shauna had their first child, Tonyece Holston. This was the start of his family.

As a young man, for a brief time, Tony lived in Tacoma Washington. In Washington is where he had his oldest son, Anthony Holston (Tara). Over the years he would have two more sons also named Anthony.

Tony married Kimmeo Walls and to that union they were blessed with his youngest son little Anthony Holston.

Tony had a daring side, as displayed by his numerous tattoos—he liked tattoos. But he also liked simple things. At times, he was very quiet but always observant. Tony also loved to laugh and tell a good story. One of his great qualities was that he was loyal, protective and solid as a rock. When Anthony made a friend, you'd always be a friend and he'd have your back. Underneath his tough exterior was a good man. Circumstances didn't allow a day-to-day relationship with his children but he loved them all immeasurably. And having grandchildren was an even greater blessing. In this life, Tony will not be able to evolve in his relationship with his children. But nothing would make him happier than all of his children and grandchildren growing their relationships with one another.

Anthony knew that God is a loving and forgiving God and as a result he was working on his personal relationship with his Lord and Savior. When Tony received that whisper in his spirit, he was in good hands with God.

Anthony was preceded in death by his youngest son Anthony Holston (2015); maternal grandmother Irene Turner (2008) and paternal grandparents Dorothy and Luther Jackson (2017); grandfather that he never met, Bobby Holston Sr. and LaSalle Turner Sr. and several other close relatives.

Anthony is survived by his children: Tonyece Holston Williams (Maunte Williams) of Sacramento CA, Anthony Holston (Amber) of Ogden UT and Anthony Holston; grandchildren, Raylynn Cry, Ameer Cry and Mauntana Williams of Sacramento CA; Javion Holston of Long Beach CA and newest granddaughter Aries Holston of Ogden UT; parents, Bernadean and Thomas Holston of Ogden UT; sister Veronica Holston Rich (Michael Rich) of
Carson CA and brother Nathaniel Holston of Ogden UT; also, countless extended family and friends.

Tony will be forever remembered by numerous cousins who where all so close growing up together.

It broke our hears to lose you Tony but you did not go alone. A part of us went with you, the day God called you home. A million times we've thought of you, a million times we've all cried. If family love could have saved you, you would have never died. Forgive us Lord, for our weeping, for Tony, who we loved so much, is gone. His time with us, seems all too brief. But we're happy because we know that you're now at peace. Tony, we'll see you again in eternity.




You were so special Tony. You will be with us always. May you have eternal peace in paradise.
Services
Visitation
Myers Mortuary of Ogden
845 Washington Blvd.
Ogden
,
UT
US
84404
Service
Myers Mortuary of Ogden
845 Washington Blvd.
Ogden
,
UT
US
84404
Burial
Ogden City Cemetery
20th and Madison
Ogden
,
UT
US
84404